(source)

Wolfgang Köhler

(21 Jan 1887 - 11 Jun 1967)




Science Quotes by Wolfgang Köhler
(4 quotes)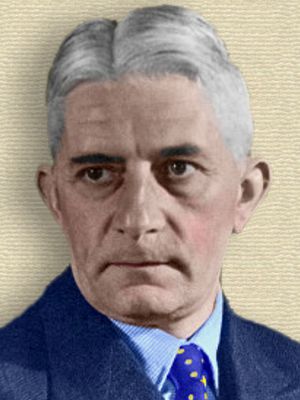 At the present time it is of course quite customary for physicists to trespass on chemical ground, for mathematicians to do excellent work in physics, and for physicists to develop new mathematical procedures. … Trespassing is one of the most successful techniques in science.

— Wolfgang Köhler

If we wish to imitate the physical sciences, we must not imitate them in their contemporary, most developed form; we must imitate them in their historical youth, when their state of development was comparable to our own at the present time. Otherwise we should behave like boys who try to copy the imposing manners of full-grown men without understanding their raison d'être, also without seeing that in development one cannot jump over intermediate and preliminary phases.

— Wolfgang Köhler

It is hardly an exaggeration to say that a chimpanzee kept in solitude is not a real chimpanzee at all.

— Wolfgang Köhler

It would be interesting to inquire how many times essential advances in science have first been made possible by the fact that the boundaries of special disciplines were not respected… Trespassing is one of the most successful techniques in science.

— Wolfgang Köhler

---
Quotes by others about Wolfgang Köhler (2)
I think that in order to achieve progress in the study of language and human cognitive faculties in general it is necessary first to establish 'psychic distance' from the 'mental facts' to which Köhler referred, and then to explore the possibilities for developing explanatory theories... We must recognize that even the most familiar phenomena require explanation and that we have no privileged access to the underlying mechanisms, no more so than in physiology or physics.

Fortunately I experienced Max Wertheimer's teaching in Berlin and collaborated for over a decade with Wolfgang Köhler. I need not emphasize my debts to these outstanding personalities. The fundamental ideas of Gestalt theory are the foundation of all our investigations in the field of the will, of affection, and of the personality.