(source)

Gustav Robert Kirchhoff

(12 Mar 1824 - 17 Oct 1887)




Science Quotes by Gustav Robert Kirchhoff
(1 quote)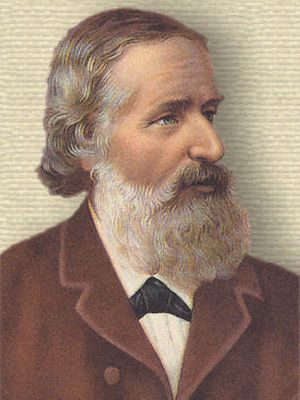 From a Belgian collector card (1938).
(source)
The highest object at which the natural sciences are constrained to aim, but which they will never reach, is the determination of the forces which are present in nature, and of the state of matter at any given moment—in one word, the reduction of all the phenomena of nature to mechanics.

— Gustav Robert Kirchhoff

---
Quotes by others about Gustav Robert Kirchhoff (3)
Among the memoirs of Kirchhoff are some of uncommon beauty. … Can anything be beautiful, where the author has no time for the slightest external embellishment?—But—; it is this very simplicity, the indispensableness of each word, each letter, each little dash, that among all artists raises the mathematician nearest to the World-creator; it establishes a sublimity which is equalled in no other art, something like it exists at most in symphonic music. The Pythagoreans recognized already the similarity between the most subjective and the most objective of the arts.

Kirchhoff's whole tendency, and its true counterpart, the form of his presentation, was different [from Maxwell's "dramatic bulk"]. … He is characterized by the extreme precision of his hypotheses, minute execution, a quiet rather than epic development with utmost rigor, never concealing a difficulty, always dispelling the faintest obscurity. … he resembled Beethoven, the thinker in tones. — He who doubts that mathematical compositions can be beautiful, let him read his memoir on Absorption and Emission … or the chapter of his mechanics devoted to Hydrodynamics.

I had observed that there were different lines exhibited in the spectra of different metals when ignited in the voltaic arc; and if I had had any reasonable amount of wit I ought to have seen the converse, viz., that by ignition different bodies show in their spectral lines the materials of which they are formed. If that thought had occured to my mind, I should have discovered the spectroscope before Kirchoff; but it didn't.

See also:
12 Mar - short biography, births, deaths and events on date of Kirchhoff's birth.