Adoption Quotes (7 quotes)
I am opposed to looking upon logic as a kind of game. … One might think that it is a matter of choice or convention which logic one adopts. I disagree with this view.

It takes fifty years from the discovery of a principle in medicine to its adoption in practice.

No organization engaged in any specific field of work ever invents any important developers in that field, or adopts any important development in that field until forced to do so by outside competition.

One is hard pressed to think of universal customs that man has successfully established on earth. There is one, however, of which he can boast the universal adoption of the Hindu-Arabic numerals to record numbers. In this we perhaps have man's unique worldwide victory of an idea.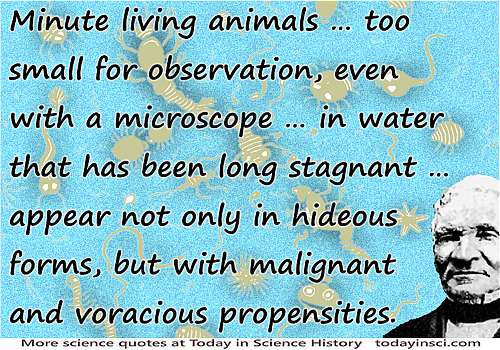 From paragraph in
Scientific American
(1846) urging the use of water filters.
(source)
The fact is generally known that nearly all liquids contain a variety of minute living animals, though in some they are too small for observation, even with a microscope. In others, especially in water that has been long stagnant, these animals appear not only in hideous forms, but with malignant and voracious propensities. … we cheerfully and heartily recommend the adoption of filters by all who use this water, from either the public or private hydrants.

These microscopic organisms form an entire world composed of species, families and varieties whose history, which has barely begun to be written, is already fertile in prospects and findings of the highest importance. The names of these organisms are very numerous and will have to be defined and in part discarded. The word microbe which has the advantage of being shorter and carrying a more general meaning, and of having been approved by my illustrious friend, M. Littré, the most competent linguist in France, is one we will adopt.

[While in school, before university,] I, like almost all chemists I know, was also attracted by the smells and bangs that endowed chemistry with that slight but charismatic element of danger which is now banned from the classroom. I agree with those of us who feel that the wimpish chemistry training that schools are now forced to adopt is one possible reason that chemistry is no longer attracting as many talented and adventurous youngsters as it once did. If the decline in hands-on science education is not redressed, I doubt that we shall survive the 21st century.