Recommendation Quotes (12 quotes)
Der bis zur Vorrede, die ihn abweist, gelangte Leser hat das Buch für baares Geld gekauft und frägt, was ihn schadlos hält? – Meine letzte Zuflucht ist jetzt, ihn zu erinnern, daß er ein Buch, auch ohne es gerade zu lesen, doch auf mancherlei Art zu benutzen weiß. Es kann, so gut wie viele andere, eine Lücke seiner Bibliothek ausfüllen, wo es sich, sauber gebunden, gewiß gut ausnehmen wird. Oder auch er kann es seiner gelehrten Freundin auf die Toilette, oder den Theetisch legen. Oder endlich er kann ja, was gewiß das Beste von Allem ist und ich besonders rathe, es recensiren.
The reader who has got as far as the preface and is put off by that, has paid money for the book, and wants to know how he is to be compensated. My last refuge now is to remind him that he knows of various ways of using a book without precisely reading it. It can, like many another, fill a gap in his library, where, neatly bound, it is sure to look well. Or he can lay it on the dressing-table or tea-table of his learned lady friend. Or finally he can review it; this is assuredly the best course of all, and the one I specially advise.

Dogbert (advice to Boss): Every credible scientist on earth says your products harm the environment. I recommend paying weasels to write articles casting doubt on the data. Then eat the wrong kind of foods and hope you die before the earth does.

An old medical friend gave me some excellent practical advice. He said: "You will have for some time to go much oftener down steps than up steps. Never mind! win the good opinions of washerwomen and such like, and in time you will hear of their recommendations of you to the wealthier families by whom they are employed." I did so, and found it succeed as predicted.
[On beginning a medical practice.]

I despise Birth-Control first because it is ... an entirely meaningless word; and is used so as to curry favour even with those who would first recoil from its real meaning. The proceeding these quack doctors recommend does not control any birth. ... But these people know perfectly well that they dare not write the plain word Birth-Prevention, in any one of the hundred places where they write the hypocritical word Birth-Control. They know as well as I do that the very word Birth-Prevention would strike a chill into the public... Therefore they use a conventional and unmeaning word, which may make the quack medicine sound more innocuous. ... A child is the very sign and sacrament of personal freedom. He is a fresh will added to the wills of the world; he is something that his parents have freely chosen to produce ... he is their own creative contribution to creation.

I have been especially fortunate for about 50 years in having two memory banks available—whenever I can't remember something I ask my wife, and thus I am able to draw on this auxiliary memory bank. Moreover, there is a second way In which I get ideas ... I listen carefully to what my wife says, and in this way I often get a good idea. I recommend to ... young people ... that you make a permanent acquisition of an auxiliary memory bank that you can become familiar with and draw upon throughout your lives.

I have considered the two terms you want to substitute for eisode and exode, and upon the whole I am disposed to recommend instead of them anode and cathode. These words may signify eastern and western way, just as well as the longer compounds which you mention … I may mention too that anodos and cathodos are good, genuine Greek words, and not compounds coined for the purpose.

Sample recommendation letter:
Dear Search Committee Chair,
I am writing this letter for Mr. John Smith who has applied for a position in your department. I should start by saying that I cannot recommend him too highly.
In fact, there is no other student with whom I can adequately compare him, and I am sure that the amount of mathematics he knows will surprise you.
His dissertation is the sort of work you don't expect to see these days.
It definitely demonstrates his complete capabilities.
In closing, let me say that you will be fortunate if you can get him to work for you.
Sincerely,
A. D. Visor (Prof.)

The advancement of agriculture, commerce and manufactures, by all proper means, will not, I trust, need recommendation. But I cannot forbear intimating to you the expediency of giving effectual encouragement as well to the introduction of new and useful inventions from abroad, as to the exertions of skill and genius in producing them at home.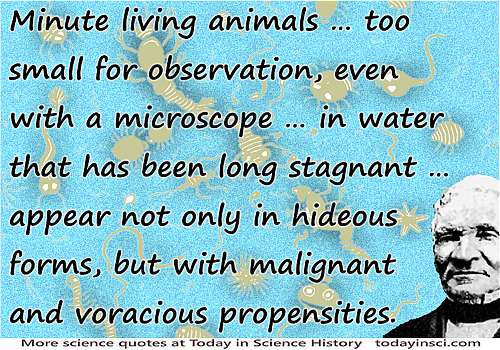 From paragraph in
Scientific American
(1846) urging the use of water filters.
(source)
The fact is generally known that nearly all liquids contain a variety of minute living animals, though in some they are too small for observation, even with a microscope. In others, especially in water that has been long stagnant, these animals appear not only in hideous forms, but with malignant and voracious propensities. … we cheerfully and heartily recommend the adoption of filters by all who use this water, from either the public or private hydrants.

The recommendation not to throw yourself out of a second-floor window is a part of the science of mutually gravitating bodies.

There's a touch of the priesthood in the academic world, a sense that a scholar should not be distracted by the mundane tasks of day-to-day living. I used to have great stretches of time to work. Now I have research thoughts while making peanut butter and jelly sandwiches. Sure it's impossible to write down ideas while reading "Curious George" to a two-year-old. On the other hand, as my husband was leaving graduate school for his first job, his thesis advisor told him, "You may wonder how a professor gets any research done when one has to teach, advise students, serve on committees, referee papers, write letters of recommendation, interview prospective faculty. Well, I take long showers."

To your care and recommendation am I indebted for having replaced a half-blind mathematician with a mathematician with both eyes, which will especially please the anatomical members of my Academy.