(source)

William Crawford Williamson

(24 Nov 1816 - 23 Jun 1895)




Science Quotes by William Crawford Williamson
(4 quotes)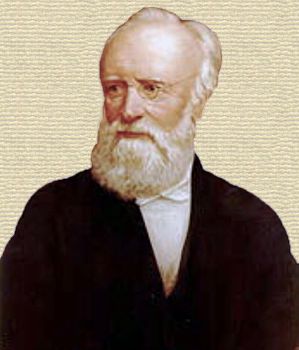 An old medical friend gave me some excellent practical advice. He said: "You will have for some time to go much oftener down steps than up steps. Never mind! win the good opinions of washerwomen and such like, and in time you will hear of their recommendations of you to the wealthier families by whom they are employed." I did so, and found it succeed as predicted.
[On beginning a medical practice.]

— William Crawford Williamson

My father's collection of fossils was practically unnamed, but the appearance of Phillips' book [Geology of the Yorkshire Coast], in which most of our specimens were figured, enabled us to remedy this defect. Every evening was devoted by us to accomplishing the work. This was my first introduction to true scientific study. … Phillips' accurate volume initiated an entirely new order of things. Many a time did I mourn over the publication of this book, and the consequences immediately resulting from it. Instead of indulging in the games and idleness to which most lads are prone, my evenings throughout a long winter were devoted to the detested labour of naming these miserable stones. Such is the short-sightedness of boyhood. Pursuing this uncongenial work gave me in my thirteenth year a thorough practical familiarity with the palaeontological treasures of Eastern Yorkshire. This early acquisition happily moulded the entire course of my future life.

— William Crawford Williamson

One of the grandest figures that ever frequented Eastern Yorkshire was William Smith, the distinguished Father of English Geology. My boyish reminiscence of the old engineer, as he sketched a triangle on the flags of our yard, and taught me how to measure it, is very vivid. The drab knee-breeches and grey worsted stockings, the deep waistcoat, with its pockets well furnished with snuff—of which ample quantities continually disappeared within the finely chiselled nostril—and the dark coat with its rounded outline and somewhat quakerish cut, are all clearly present to my memory.

— William Crawford Williamson

Our most distinguished "man of science" was the then veteran John Dalton. He was rarely absent from his seat in a warm corner of the room during the meetings of the Literary and Philosophical Society. Though a sober-minded Quaker, he was not devoid of some sense of fun; and there was a tradition amongst us, not only that he had once been a poet, but that, although a bachelor, two manuscript copies were still extant of his verses on the subject of matrimonial felicity; and it is my belief there was foundation for the tradition. The old man was sensitive on the subject of his age. Dining one day ... he was placed between two ladies ... [who] resolved to extract from him some admission on the tender point, but in vain. Though never other than courteous, Dalton foiled all their feminine arts and retained his secret. ... Dalton's quaint and diminutive figure was a strongly individualized one.

— William Crawford Williamson

See also:
24 Nov - short biography, births, deaths and events on date of Williamson's birth.