Suspended Quotes (5 quotes)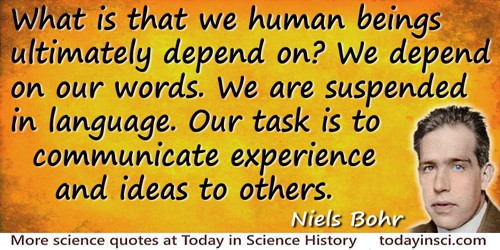 [After science lost] its mystical inspiration … man's destiny was no longer determined from "above" by a super-human wisdom and will, but from "below" by the sub-human agencies of glands, genes, atoms, or waves of probability. … A puppet of the Gods is a tragic figure, a puppet suspended on his chromosomes is merely grotesque.

[The Elements] are mutually bound together, the lighter being restrained by the heavier, so that they cannot fly off; while, on the contrary, from the lighter tending upwards, the heavier are so suspended, that they cannot fall down. Thus, by an equal tendency in an opposite direction, each of them remains in its appropriate place, bound together by the never-ceasing revolution of the world.

Between this body [the earth] and the heavens there are suspended, in this aerial spirit, seven stars, separated by determinate spaces, which, on account of their motion, we call wandering.

Science is the study of the admitted laws of existence, which cannot prove a universal negative about whether those laws could ever be suspended by something admittedly above them. It is as if we were to say that a lawyer was so deeply learned in the American Constitution that he knew there could never be a revolution in America..

When I undertake the dissection of a human cadaver I pass a stout rope tied like a noose beneath the lower jaw and through the two zygomas up to the top of the head, either more toward the forehead or more toward the occiput according as I want the cadaver to hang with its head up or down. The longer end of the noose I run through a pulley fixed to a beam in the room so that I may raise or lower the cadaver as it hangs there or may turn it round in any direction to suit my purpose; and should I so wish I can allow it to recline at an angle upon a table, since a table can easily be placed underneath the pulley. This is how the cadaver was suspended for drawing all the muscle tables... though while that one was being drawn the rope was passed around the occiput so as to show the muscles in the neck. If the lower jaw has been removed in the course of dissection, or the zygomas have been broken, the hollows for the temporal muscles will nonetheless hold the noose sufficiently firmly. You must take care not to put the noose around the neck, unless some of the muscles connected to the occipital bone have already been cut away. It is best to suspend the cadaver like this because a human body lying on a table is very difficult to turn over on to its chest or its back.