(source)

Thomas Fuller

(24 Jun 1654 - 17 Sep 1734)




Science Quotes by Thomas Fuller
(10 quotes)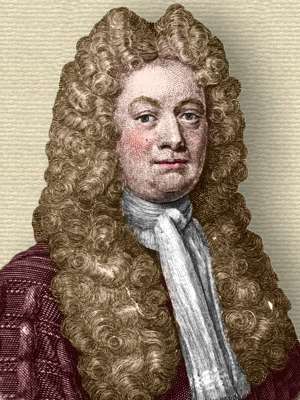 He that plants trees, loves others besides himself.

— Thomas Fuller

He who cures a disease may be the skillfullest, but he who prevents it is the safest physician.

— Thomas Fuller

He who plants a Walnut-Tree, expects not to eat of the fruit.

— Thomas Fuller

If thou hast knowledge, let others light their candle at thine.

— Thomas Fuller

Nature is beyond all teaching.

— Thomas Fuller

Nature takes as much Pains in the Womb for the forming of a Beggar as an Emperor.

— Thomas Fuller

Of the Passive Principle, and Material Cause of the Small Pox ... Nature, in the first compounding and forming of us, hath laid into the Substance and Constitution of each something equivalent to Ovula, of various distinct Kinds, productive of all the contagious, venomous Fevers, we can possibly have as long as we live.

— Thomas Fuller

The anatomy of a little child, representing all parts thereof, is accounted a greater rarity than the skeleton of a man in full stature.

— Thomas Fuller

The frost is God's plough which he drives through every inch of ground in the world, opening each clod, and pulverizing the whole.

— Thomas Fuller

The Pestilence can never breed the Small-Pox, nor the Small-Pox the Measles, nor they the Crystals or Chicken-Pox, any more than an Hen can breed a Duck, a Wolf a Sheep, or a Thistle Figs; and consequently, one Sort cannot be a Preservative against any other Sort.

— Thomas Fuller

See also:
24 Jun - short biography, births, deaths and events on date of Fuller's birth.
Thomas Fuller - context of quote "He that plants trees" - Medium image (500 x 250 px)
Thomas Fuller - context of quote "He that plants trees" - Large image (800 x 400 px)