(source)

Edmond Halley

(8 Nov 1656 - 14 Jan 1742)




Science Quotes by Edmond Halley
(6 quotes)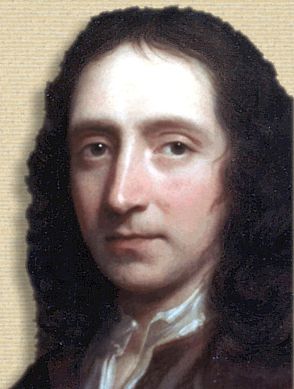 Nec fas est proprius mortali attingere divos.
It is not lawful for mortals to approach divinity nearer than this.

— Edmond Halley

Aristotle's opinion … that comets were nothing else than sublunary vapors or airy meteors … prevailed so far amongst the Greeks, that this sublimest part of astronomy lay altogether neglected; since none could think it worthwhile to observe, and to give an account of the wandering and uncertain paths of vapours floating in the Ether.

— Edmond Halley

Come celebrate with me in song the nameOf Newton, to the Muses dear, for he
Unlocked the hidden treasures of truth …
Nearer the gods no mortal may approach.

— Edmond Halley

In the year 1456 ... a Comet was seen passing Retrograde between the Earth and the sun... Hence I dare venture to foretell, that it will return again in the year 1758.

— Edmond Halley

The Excellence of Modern Geometry is in nothing more evident, than in those full and adequate Solutions it gives to Problems; representing all possible Cases in one view, and in one general Theorem many times comprehending whole Sciences; which deduced at length into Propositions, and demonstrated after the manner of the Ancients, might well become the subjects of large Treatises: For whatsoever Theorem solves the most complicated Problem of the kind, does with a due Reduction reach all the subordinate Cases.

— Edmond Halley

This incomparable Author having at length been prevailed upon to appear in public, has in this Treatise given a most notable instance of the extent of the powers of the Mind; and has at once shown what are the Principles of Natural Philosophy, and so far derived from them their consequences, that he seems to have exhausted his Argument, and left little to be done by those that shall succeed him.a

— Edmond Halley

---
Quotes by others about Edmond Halley (3)
[Newton wrote to Halley … that he would not give Hooke any credit] That, alas, is vanity. You find it in so many scientists. You know, it has always hurt me to think that Galileo did not acknowledge the work of Kepler.

In 1684 Dr Halley came to visit him at Cambridge, after they had been some time together, the Dr asked him what he thought the Curve would be that would be described by the Planets supposing the force of attraction towards the Sun to be reciprocal to the square of their distance from it. Sr Isaac replied immediately that it would be an Ellipsis, the Doctor struck with joy & amazement asked him how he knew it, why saith he I have calculated it, whereupon Dr Halley asked him for his calculation without any farther delay. Sr Isaac looked among his papers but could not find it, but he promised him to renew it, & then to send it him.
[Recollecting Newton's account of the meeting after which Halley prompted Newton to write The Principia. When asking Newton this question, Halley was aware, without revealing it to Newton that Robert Hooke had made this hypothesis of plantary motion a decade earlier.]

For some months the astronomer Halley and other friends of Newton had been discussing the problem in the following precise form: what is the path of a body attracted by a force directed toward a fixed point, the force varying in intensity as the inverse of the distance? Newton answered instantly, "An ellipse." "How do you know?" he was asked. "Why, I have calculated it." Thus originated the imperishable Principia, which Newton later wrote out for Halley. It contained a complete treatise on motion.

See also:
8 Nov - short biography, births, deaths and events on date of Halley's birth.
Edmond Halley: Charting the Heavens and the Seas, by Alan Cook. - book suggestion.