(source)

David Starr Jordan

(19 Jan 1851 - 19 Sep 1931)




Science Quotes by David Starr Jordan
(5 quotes)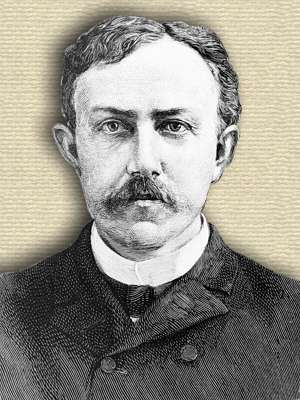 David Starr Jordan
Engraving From
Popular Science Monthly
(Feb 1894)
(source)
All war is murder, robbery, trickery, and no nation ever escaped losses of men, prosperity and virility. War knows no victor.

— David Starr Jordan

It is one of the laws of life that each acquisition has its cost. No organism can exercise power without yielding up part of its substance. The physiological law of Transfer of Energy is the basis of human success and happiness. There is no action without expenditure of energy and if energy be not expended the power to generate it is lost. This law shows itself in a thousand ways in the life of man. The arm which is not used becomes palsied. The wealth which comes by chance weakens and destroys. The good which is unused turns to evil. The charity which asks no effort cannot relieve the misery she creates.

— David Starr Jordan

Our country is now at war and the only way out is forward. I would not change one word I have spoken against war but that is no longer the issue. We must now stand together.

— David Starr Jordan

The process of natural selection has been summed up in the phrase "survival of the fittest." This, however, tells only part of the story. "Survival of the existing" in many cases covers more of the truth. For in hosts of cases the survival of characters rests not on any special usefulness or fitness, but on the fact that individuals possessing these characters have inhabited or invaded a certain area. The principle of utility explains survivals among competing structures. It rarely accounts for qualities associated with geographic distribution.
The nature of animals which first colonize a district must determine what the future fauna will be. From their specific characters, which are neither useful nor harmful, will be derived for the most part the specific characters of their successors.
It is not essential to the meadow lark that he should have a black blotch on the breast or the outer tail-feather white. Yet all meadow larks have these characters just as all shore larks have the tiny plume behind the ear. Those characters of the parent stock, which may be harmful in the new relations, will be eliminated by natural selection. Those especially helpful will be intensified and modified, but the great body of characters, the marks by which we know the species, will be neither helpful nor hurtful. These will be meaningless streaks and spots, variations in size of parts, peculiar relations of scales or hair or feathers, little matters which can neither help nor hurt, but which have all the persistence heredity can give.

— David Starr Jordan

Wisdom is knowing what to do next, skill is knowing how to do it, and virtue is doing it.

— David Starr Jordan