(source)

Joseph Neilson

(1812 - 26 Jan 1888)



Science Quotes by Joseph Neilson
(7 quotes)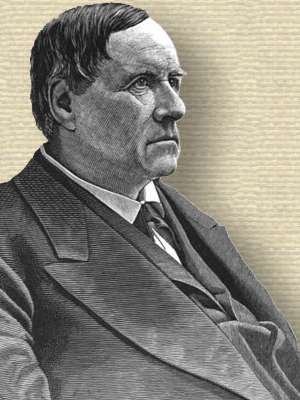 At the sea shore you pick up a pebble, fashioned after a law of nature, in the exact form that best resists pressure, and worn as smooth as glass. It is so perfect that you take it as a keepsake. But could you know its history from the time when a rough fragment of rock fell from the overhanging cliff into the sea, to be taken possession of by the under currents, and dragged from one ocean to another, perhaps around the world, for a hundred years, until in reduced and perfect form it was cast upon the beach as you find it, you would have a fit illustration of what many principles, now in familiar use, have endured, thus tried, tortured and fashioned during the ages.

— Joseph Neilson

Our commercial and mercantile law was no sudden invention. It was not the work of a day, or of one set of minds… In the incipient, the early existence of this system, a single maxim obtained force, others succeeded; one rule of right formed a nucleus around which other kindred rules might cling; the necessities of trade originated customs, customs ripened into law; a few feeble decisions of courts laid the foundation for others; the wisdom and experience of each succeeding generation improved upon the wisdom and experience of generations that were past; and thus the edifice arose, perfect in its parts, beautiful in its proportions.

— Joseph Neilson

Our highest claim to respect, as a nation, rests not in the gold, nor in the iron and the coal, nor in inventions and discoveries, nor in agricultural productions, nor in our wealth, grown so great that a war debt of billions fades out under ministrations of the revenue collector without fretting the people; nor, indeed, in all these combined. That claim finds its true elements in our systems of education and of unconstrained religious worship; in our wise and just laws, and the purity of their administration; in the conservative spirit with which the minority submits to defeat in a hotly-contested election; in a free press; in that broad humanity which builds hospitals and asylums for the poor, sick, and insane on the confines of every city; in the robust, manly, buoyant spirit of a people competent to admonish others and to rule themselves; and in the achievements of that people in every department of thought and learning.

— Joseph Neilson

Our truest systems of science had small beginnings, gradual and countless contributions, and finally took their place in use, as each of you, from helpless childhood and feeble boyhood, have grown to your present strength and maturity. No such system could be born in a day. It was not as when nature in fitful pulsations of her strength suddenly lifted the land into mountain ranges, but rather, as with small accretions, gathered in during countless years, she builds her islands in the seas.

— Joseph Neilson

The reformer [of the body of law] who would seek to improve such a system in any material degree, mistakes his vocation. That task had better be left to time and experience. He will often find it impossible to know what to eradicate and what to spare, and in plucking up the tares, the wheat may sometimes be destroyed. "The pound of flesh" may be removed, indeed, but with it will come, gushing forth, the blood of life.

— Joseph Neilson

We stand by the river and admire the great body of water flowing so sweetly on; could you trace it back to its source, you might find a mere rivulet, but meandering on, joined by other streams and by secret springs, and fed by the rains and dews of heaven, it gathers volume and force, makes its way through the gorges of the mountains, plows, widens and deepens its channel through the provinces, and attains its present majesty.

— Joseph Neilson

[The body of law] has taxed the deliberative spirit of ages. The great minds of the earth have done it homage. It was the fruit of experience. Under it men prospered, all the arts flourished, and society stood firm. Every right and duty could be understood because the rules regulating each had their foundation in reason, in the nature and fitness of things; were adapted to the wants of our race, were addressed to the mind and to the heart; were like so many scraps of logic articulate with demonstration. Legislation, it is true occasionally lent its aid, but not in the pride of opinion, not by devising schemes inexpedient and untried, but in a deferential spirit, as a subordinate co-worker.

— Joseph Neilson