Helpless Quotes (11 quotes)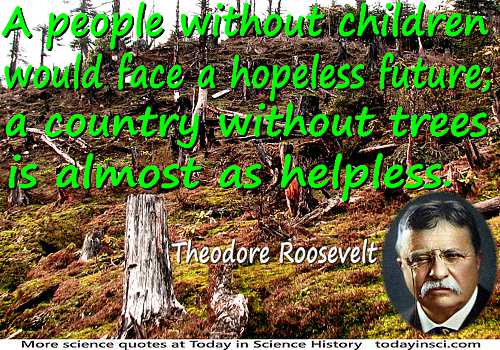 background by Pilgrim on Wheels (CC by SA 2.0)
(source)
A people without children would face a hopeless future; a country without trees is almost as helpless.

All our knowledge has been built communally; there would be no astrophysics, there would be no history, there would not even be language, if man were a solitary animal. What follows? It follows that we must be able to rely on other people; we must be able to trust their word. That is, it follows that there is a principle, which binds society together because without it the individual would be helpless to tell the truth from the false. This principle is truthfulness.

Don't be impatient with me. Bear in mind that I hop around among all of you big beasts like a harmless and helpless frog who is afraid of being squashed.

Human beings can easily destroy every elephant on earth, but we are helpless against the mosquito.

Indeed, the ideal for a well-functioning democratic state is like the ideal for a gentleman's well-cut suit—it is not noticed. For the common people of Britain, Gestapo and concentration camps have approximately the same degree of reality as the monster of Loch Ness. Atrocity propaganda is helpless against this healthy lack of imagination.

Is it not evident, that if the child is at any epoch of his long period of helplessness inured into any habit or fixed form of activity belonging to a lower stage of development, the tendency will be to arrest growth at that standpoint and make it difficult or next to impossible to continue the growth of the child?

Our truest systems of science had small beginnings, gradual and countless contributions, and finally took their place in use, as each of you, from helpless childhood and feeble boyhood, have grown to your present strength and maturity. No such system could be born in a day. It was not as when nature in fitful pulsations of her strength suddenly lifted the land into mountain ranges, but rather, as with small accretions, gathered in during countless years, she builds her islands in the seas.

The aid which we feel impelled to give to the helpless is mainly an incidental result of the instinct of sympathy, which was originally acquired as part of the social instincts, but subsequently rendered, in the manner previously indicated, more tender and more widely diffused. Nor could we check our sympathy, even at the urging of hard reason, without deterioration in the noblest part of our nature.

The contest [between the wave and particle theories of light] is something like one between a shark and a tiger, each is supreme in its own element but helpless in that of the other.

The surgeon may harden himself whilst performing an operation, for he knows that he is acting for the good of his patient; but if we were intentionally to neglect the weak and helpless, it could only be for a contingent benefit, with an overwhelming present evil.

"Heaven helps those who help themselves" is a well-tried maxim, embodying in a small compass the results of vast human experience. The spirit of self-help is the root of all genuine growth in the individual; and, exhibited in the lives of many, it constitutes the true source of national vigour and strength. Help from without is often enfeebling in its effects, but help from within invariably invigorates. Whatever is done for men or classes, to a certain extent takes away the stimulus and necessity of doing for themselves; and where men are subjected to over-guidance and over-government, the inevitable tendency is to render them comparatively helpless.