Groan Quotes (6 quotes)
He who has mastered the Darwinian theory, he who recognizes the slow and subtle process of evolution as the way in which God makes things come to pass, … sees that in the deadly struggle for existence that has raged throughout countless aeons of time, the whole creation has been groaning and travailing together in order to bring forth that last consummate specimen of God's handiwork, the Human Soul

I have known silence: the cold earthy silence at the bottom of a newly dug well; the implacable stony silence of a deep cave; the hot, drugged midday silence when everything is hypnotised and stilled into silence by the eye of the sun;… I have heard summer cicadas cry so that the sound seems stitched into your bones. I have heard tree frogs in an orchestration as complicated as Bach singing in a forest lit by a million emerald fireflies. I have heard the Keas calling over grey glaciers that groaned to themselves like old people as they inched their way to the sea. I have heard the hoarse street vendor cries of the mating Fur seals as they sang to their sleek golden wives, the crisp staccato admonishment of the Rattlesnake, the cobweb squeak of the Bat and the belling roar of the Red deer knee-deep in purple heather.

It is often assumed that because the young child is not competent to study geometry systematically he need be taught nothing geometrical; that because it would be foolish to present to him physics and mechanics as sciences it is useless to present to him any physical or mechanical principles.
An error of like origin, which has wrought incalculable mischief, denies to the scholar the use of the symbols and methods of algebra in connection with his early essays in numbers because, forsooth, he is not as yet capable of mastering quadratics! … The whole infant generation, wrestling with arithmetic, seek for a sign and groan and travail together in pain for the want of it; but no sign is given them save the sign of the prophet Jonah, the withered gourd, fruitless endeavor, wasted strength.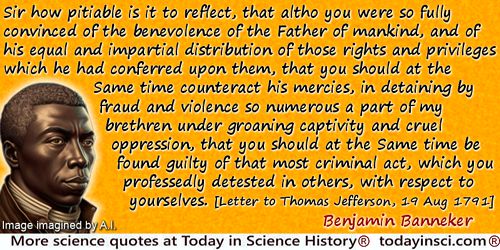 Sir how pitiable is it to reflect, that altho you were so fully convinced of the benevolence of the Father of mankind, and of his equal and impartial distribution of those rights and privileges which he had conferred upon them, that you should at the Same time counteract his mercies, in detaining by fraud and violence so numerous a part of my brethren under groaning captivity and cruel oppression, that you should at the Same time be found guilty of that most criminal act, which you professedly detested in others, with respect to yourselves.

There was no more grass, no flowers, not even any moss: dusty granite blocks covered the ice and an occasional grinding groan reminded us that we were on a slow-moving glacier.

Who, foe to Nature, hears the gen'ral groan,
Murders their species, and betrays his own.