Idol Quotes (3 quotes)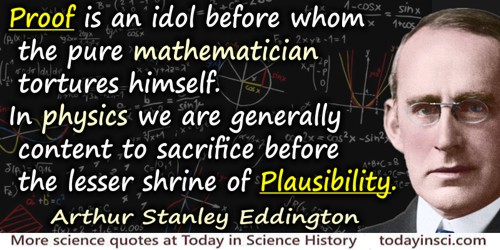 Proof is an idol before whom the pure mathematician tortures himself. In physics we are generally content to sacrifice before the lesser shrine of Plausibility.

In science the new is an advance; but in morals, as contradicting our inner ideals and historic idols, it is ever a retrogression.

[Modern science] passed through a long period of uncertainty and inconclusive experiment, but as the instrumental aids to research improved, and the results of observation accumulated, phantoms of the imagination were exorcised, idols of the cave were shattered, trustworthy materials were obtained for logical treatment, and hypotheses by long and careful trial were converted into theories.