(source)

Ira Remsen

(10 Feb 1846 - 4 Mar 1927)




Science Quotes by Ira Remsen
(5 quotes)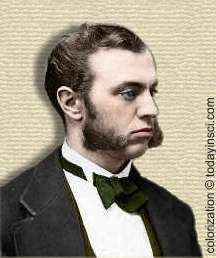 [Responding to a student whose friend asked about studying Agricultural Chemistry at Johns Hopkins:]
We would be glad to have your friend come here to study, but tell him that we teach Chemistry here and not Agricultural Chemistry, nor any other special kind of chemistry. ... We teach Chemistry.

— Ira Remsen

Be a physical chemist, an organic chemist, an analytical chemist, if you will; but above all be a Chemist.
[Admonishing his students to avoid over-specialization.]

— Ira Remsen

Liebig taught the world two great lessons. The first was that in order to teach chemistry it was necessary that students should be taken into a laboratory. The second lesson was that he who is to apply scientific thought and method to industrial problems must have a thorough knowledge of the sciences. The world learned the first lesson more readily than it learned the second.

— Ira Remsen

The fundamental characteristic of the scientific method is honesty. In dealing with any question, science asks no favors. ... I believe that constant use of the scientific method must in the end leave its impress upon him who uses it. ... A life spent in accordance with scientific teachings would be of a high order. It would practically conform to the teachings of the highest types of religion. The motives would be different, but so far as conduct is concerned the results would be practically identical.

— Ira Remsen

While reading in a textbook of chemistry, … I came across the statement, "nitric acid acts upon copper." I was getting tired of reading such absurd stuff and I determined to see what this meant. Copper was more or less familiar to me, for copper cents were then in use. I had seen a bottle marked "nitric acid" on a table in the doctor's office where I was then "doing time." I did not know its peculiarities, but I was getting on and likely to learn. The spirit of adventure was upon me. Having nitric acid and copper, I had only to learn what the words "act upon" meant … I put one of them [cent] on the table, opened the bottle marked "nitric acid"; poured some of the liquid on the copper; and prepared to make an observation. But what was this wonderful thing which I beheld? The cent was already changed, and it was no small change either. A greenish blue liquid foamed and fumed over the cent and over the table. The air in the neighborhood of the performance became colored dark red. A great colored cloud arose. This was disagreeable and suffocating—how should I stop this? I tried to get rid of the objectionable mess by picking it up and throwing it out of the window, which I had meanwhile opened. I learned another fact—nitric acid not only acts upon copper but it acts upon fingers. The pain led to another unpremeditated experiment. I drew my fingers across my trousers and another fact was discovered. Nitric acid acts upon trousers. Taking everything into consideration, that was the most impressive experiment, and, relatively, probably the most costly experiment I have ever performed.

— Ira Remsen

---
Quotes by others about Ira Remsen (1)
[Recalling Professor Ira Remsen's remarks (1895) to a group of his graduate students about to go out with their degrees into the world beyond the university:]
He talked to us for an hour on what was ahead of us; cautioned us against giving up the desire to push ahead by continued study and work. He warned us against allowing our present accomplishments to be the high spot in our lives. He urged us not to wait for a brilliant idea before beginning independent research, and emphasized the fact the Lavoisier's first contribution to chemistry was the analysis of a sample of gypsum. He told us that the fields in which the great masters had worked were still fruitful; the ground had only been scratched and the gleaner could be sure of ample reward.