Whisper Quotes (11 quotes)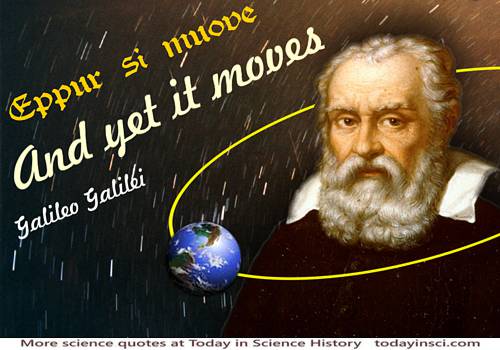 By legend (likely not in fact), Galileo quietly whispered this to himself, after his confession.
Eppur si muove.
And yet it does move.
Referring to the Earth. Apocryphal saying (of doubtful authenticity). By legend, Galileo whispered this to himself as he rose from kneeling after making his abjuration of heliocentricity.

A metaphysician is one who believes it when toxins from a dilapidated liver makes his brain whisper that mind is the boss of liver.

Coal … We may well call it black diamonds. Every basket is power and civilization; for coal is a portable climate. … Watt and Stephenson whispered in the ear of mankind their secret, that a half-ounce of coal will draw two tons a mile, and coal carries coal, by rail and by boat, to make Canada as warm as Calcutta, and with its comforts bring its industrial power.

Crowds of silent voices whisper in our ears, transforming the nature of what we see and hear. Some are those of childhood authorities and heroes; others come from family and peers. The strangest emerge from beyond the grave.

Dear Mr. Bell: … Sir Wm. Thomson … speaks with much enthusiasm of your achievement. What yesterday he would have declared impossible he has today seen realized, and he declares it the most wonderful thing he has seen in America. You speak of it as an embryo invention, but to him it seems already complete, and he declares that, before long, friends will whisper their secrets over the electric wire. Your undulating current he declares a great and happy conception.

I never could do anything with figures, never had any talent for mathematics, never accomplished anything in my efforts at that rugged study, and to-day the only mathematics I know is multiplication, and the minute I get away up in that, as soon as I reach nine times seven— [He lapsed into deep thought, trying to figure nine times seven. Mr. McKelway whispered the answer to him.] I've got it now. It's eighty-four. Well, I can get that far all right with a little hesitation. After that I am uncertain, and I can't manage a statistic.

Of what use are the great number of petrifactions, of different species, shape and form which are dug up by naturalists? Perhaps the collection of such specimens is sheer vanity and inquisitiveness. I do not presume to say; but we find in our mountains the rarest animals, shells, mussels, and corals embalmed in stone, as it were, living specimens of which are now being sought in vain throughout Europe. These stones alone whisper in the midst of general silence.

One evening at a Joint Summer Research Congerence in the early 1990's Nicholai Reshetikhin and I [David Yetter] button-holed Flato, and explained at length Shum's coherence theorem and the role of categories in "quantum knot invariants". Flato was persistently dismissive of categories as a "mere language". I retired for the evening, leaving Reshetikhin and Flato to the discussion. At the next morning's session, Flato tapped me on the shoulder, and, giving a thumbs-up sign, whispered, "Hey! Viva les categories! These new ones, the braided monoidal ones."

Painting the desert, sun-setting the tone
Starving backstage, morning-stars are jaded
The moonshine murmur still shivers alone
Curved slice of sliver, shear breath shadows stone
Suspending twilight shiny and shaded
Painting the desert, sun-setting the tone
Carving solace into silver in June
On horizons' glow from forgotten gold
The moonshine's' shilling delivers alone
Gleaming duels of knights, pierce deathly silence
Steel tines of starlight, clashing swords they hold
Painting the desert, sun-setting the tone
Dimples aware, sparkle sand on the dune
Winking at comets, after tails are told
The moon-sand whispers, sift rivers alone
Sharpness they hone, filing skills onto stone
Starlight dazzles, its own space created
Painting the desert, sun-setting the tone
From owls' talon, moonlight shimmers alone

The self-appointed spokesmen for God incline to shout; He, Himself, speaks only in whispers.

When it becomes clear that you cannot find out by reasoning whether the cat is in the linen-cupboard, it is Reason herself who whispers, "Go and look. This is not my job: it is a matter for the senses."