Endurance Quotes (6 quotes)
For there was never yet philosopher
That could endure the toothache patiently,
However they have writ the style of gods,
And made a push at chance and sufferance.

Had we lived, I should have had a tale to tell of the hardihood, endurance and courage of my companions which would have stirred the heart of every Englishman. These rough notes and our dead bodies must tell the tale, but surely, a great rich country like ours will see that those who are dependent on us are properly provided for.
[Final words in a 'Message to the Public' left written in his diary dated 25 March 1912, shortly before he died on the Ross Ice Barrier, Antarctica. When searchers found his body, on 12 Nov 1912, Scott was discovered sitting upright against the pole of the tent with the diary behind his head, as if for a pillow.]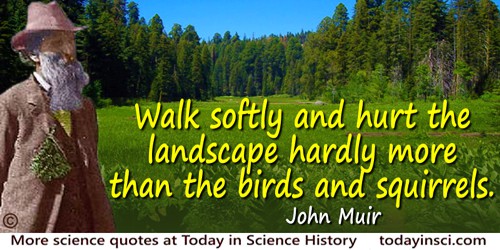 Crescent Meadow in Sequoia National Park
(source)
Indians walk softly and hurt the landscape hardly more than the birds and squirrels, and their brush and bark huts last hardly longer than those of wood rats, while their more enduring monuments, excepting those wrought on the forests by the fires they made to improve their hunting grounds, vanish in a few centuries.

I've always thought that my exposure to competitive sports helped me a great deal in the operating room. It teaches you endurance, and it teaches you how to cope with defeat, and with complications of all sort. I think I'm a well-coordinated person, more than average, and I think that came through my interest in sports, and athletics. … [Playing basketball] You have to make decisions promptly, and that's true in the operating room as well.

The indescribable pleasure—which pales the rest of life's joys—is abundant compensation for the investigator who endures the painful and persevering analytical work that precedes the appearance of the new truth, like the pain of childbirth. It is true to say that nothing for the scientific scholar is comparable to the things that he has discovered. Indeed, it would be difficult to find an investigator willing to exchange the paternity of a scientific conquest for all the gold on earth. And if there are some who look to science as a way of acquiring gold instead of applause from the learned, and the personal satisfaction associated with the very act of discovery, they have chosen the wrong profession.

Today there remain but a few small areas on the world's map unmarked by explorers' trails. Human courage and endurance have conquered the Poles; the secrets of the tropical jungles have been revealed. The highest mountains of the earth have heard the voice of man. But this does not mean that the youth of the future has no new worlds to vanquish. It means only that the explorer must change his methods.