Sanctuary Quotes (12 quotes)
[Simplicio] is much puzzled and perplexed. I think I hear him say, 'To whom then should we repair for the decision of our controversies if Aristotle were removed from the choir? What other author should we follow in the schools, academies, and studies? What philosopher has written all the divisions of Natural Philosophy, and so methodically, without omitting as much as a single conclusion? Shall we then overthrow the building under which so many voyagers find shelter? Shall we destroy that sanctuary, that Prytaneum, where so many students find commodious harbour; where without exposing himself to the injuries of the air, with only the turning over of a few leaves, one may learn all the secrets of Nature.'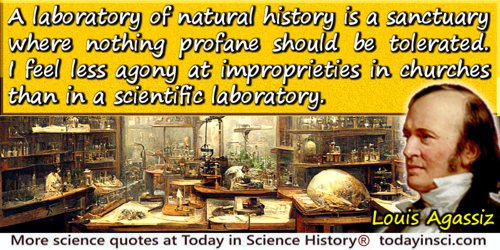 A laboratory of natural history is a sanctuary where nothing profane should be tolerated. I feel less agony at improprieties in churches than in a scientific laboratory.

Coy Nature, (which remain'd, though aged grown,
A beauteous virgin still, enjoy'd by none,
Nor seen unveil'd by anyone),
When Harvey's violent passion she did see,
Began to tremble and to flee;
Took sanctuary, like Daphne, in a tree:
There Daphne's Lover stopped, and thought it much
The very leaves of her to touch:
But Harvey, our Apollo, stopp'd not so;
Into the Bark and Root he after her did go!

If experiments are performed thousands of times at all seasons and in every place without once producing the effects mentioned by your philosophers, poets, and historians, this will mean nothing and we must believe their words rather our own eyes? But what if I find for you a state of the air that has all the conditions you say are required, and still the egg is not cooked nor the lead ball destroyed? Alas! I should be wasting my efforts... for all too prudently you have secured your position by saying that 'there is needed for this effect violent motion, a great quantity of exhalations, a highly attenuated material and whatever else conduces to it.' This 'whatever else' is what beats me, and gives you a blessed harbor, a sanctuary completely secure.

In a word, I consider hospitals only as the entrance to scientific medicine; they are the first field of observation which a physician enters; but the true sanctuary of medical science is a laboratory; only there can he seek explanations of life in the normal and pathological states by means of experimental analysis.

It is a better world with some buffalo left in it, a richer world with some gorgeous canyons unmarred by signboards, hot-dog stands, super highways, or high-tension lines, undrowned by power or irrigation reservoirs. If we preserved as parks only those places that have no economic possibilities, we would have no parks. And in the decades to come, it will not be only the buffalo and the trumpeter swan who need sanctuaries. Our own species is going to need them too. It needs them now.

Nature does not allow us to explore her sanctuaries all at once. We think we are initiated, but we are still only on the threshold.

The new appears as a minority point of view, and hence is unpopular. The function of a university is to give it a sanctuary.

The whole inherent pride of human nature revolts at the idea that the lord of the creation is to be treated like any other natural object. No sooner does the naturalist discover the resemblance of some higher mammals, such as the ape, to man, than there is a general outcry against the presumptuous audacity that ventures to touch man in his inmost sanctuary. The whole fraternity of philosophers, who have never seen monkeys except in zoological gardens, at once mount the high horse, and appeal to the mind, the soul, to reason, to consciousness, and to all the rest of the innate faculties of man, as they are refracted in their own philosophical prisms.

The whole value of solitude depends upon oneself; it may be a sanctuary or a prison, a haven of repose or a place of punishment, a heaven or a hell, as we ourselves make it.

There are many things akin to highest deity that are still obscure. Some may be too subtle for our powers of comprehension, others imperceptible to us because such exalted majesty conceals itself in the holiest part of its sanctuary, forbidding access to any power save that of the spirit. How many heavenly bodies revolve unseen by human eye!

Wilderness areas are first of all a series of sanctuaries for the primitive arts of wilderness travel, especially canoeing and packing. I suppose some will wish to debate whether it is important to keep these primitive arts alive. I shall not debate it. Either you know it in your bones, or you are very, very old.