Charles Caleb Colton

(c. 1780 - 28 Apr 1832)



Science Quotes by Charles Caleb Colton
(11 quotes)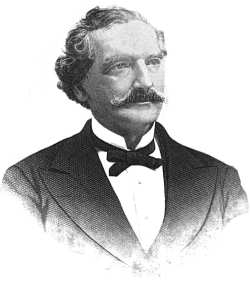 A harmless and a buoyant cheerfulness are not infrequent concomitants of genius; and we are never more deceived than when we mistake gravity for greatness, solemnity for science, and pomposity for erudition.

— Charles Caleb Colton

Examinations are formidable even to the best prepared, for the greatest fool may ask more than the wisest man can answer.

— Charles Caleb Colton

In science, reason is the guide; in poetry, taste. The object of the one is truth, which is uniform and indivisible; the object of the other is beauty, which is multiform and varied.

— Charles Caleb Colton

It is almost as difficult to make a man unlearn his errors, as his knowledge. Mal-information is more hopeless than non-information: for error is always more busy than ignorance. Ignorance is a blank sheet on which we may write; but error is a scribbled one on which we first erase. Ignorance is contented to stand still with her back to the truth; but error is more presumptuous, and proceeds, in the same direction. Ignorance has no light, but error follows a false one. The consequence is, that error, when she retraces her footsteps, has farther to go, before we can arrive at the truth, than ignorance.

— Charles Caleb Colton

It is not so difficult a task as to plant new truths, as to root out old errors

— Charles Caleb Colton

No disorders have employed so many quacks, as those that have no cure; and no sciences have exercised so many quills, as those that have no certainty.

— Charles Caleb Colton

Professors in every branch of the sciences, prefer their own theories to truth: the reason is that their theories are private property, but truth is common stock.

— Charles Caleb Colton

The acquirements of science may be termed the armour of the mind; but that armour would be worse than useless, that cost us all we had, and left us nothing to defend.

— Charles Caleb Colton

The Chinese, who aspire to be thought an enlightened nation, to this day are ignorant of the circulation of the blood; and even in England the man who made that noble discovery lost all his practice in the consequence of his ingenuity; and Hume informs us that no physician in the United Kingdom who had attained the age of forty ever submitted to become a convert to Harvey's theory, but went on preferring numpsimus to sumpsimus to the day of his death.

— Charles Caleb Colton

The science of mathematics performs more than it promises, but the science of metaphysics promises more than it performs.

— Charles Caleb Colton

The study of the mathematics, like the Nile, begins in minuteness, but ends in magnificence.

— Charles Caleb Colton