(source)

Albert Einstein

(14 Mar 1879 - 18 Apr 1955)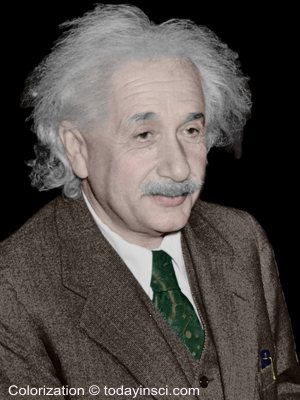 An autocratic system of coercion, in my opinion, soon degenerates. For force always attracts men of low morality, and I believe it to be an invariable rule that tyrants of genius are succeeded by scoundrels. For this reason I have always been passionately opposed to systems such as we see in Italy and Russia to-day.

— Albert Einstein

In the judgment of the most competent living mathematicians, Fraulein Noether was the most significant mathematical genius thus far produced since the higher education of women began.

— Albert Einstein

The great moral teachers of humanity were, in a way, artistic geniuses in the art of living.

— Albert Einstein

The individual feels the futility of human desires and aims and the sublimity and marvelous order which reveal themselves both in nature and in the world of thought. Individual existence impresses him as a sort of prison and he wants to experience the universe as a single significant whole. The beginnings of cosmic religious feeling already appear at an early stage of development, e.g., in many of the Psalms of David and in some of the Prophets. Buddhism, as we have learned especially from the wonderful writings of Schopenhauer, contains a much stronger element of this. The religious geniuses of all ages have been distinguished by this kind of religious feeling, which knows no dogma and no God conceived in man's image; so that there can be no church whose central teachings are based on it. Hence it is precisely among the heretics of every age that we find men who were filled with this highest kind of religious feeling and were in many cases regarded by their contemporaries as atheists, sometimes also as saints. Looked at in this light, men like Democritus, Francis of Assisi, and Spinoza are closely akin to one another.

— Albert Einstein