(source)

John Ruskin

(2 Aug 1819 - 20 Jan 1900)



Science Quotes by John Ruskin
(23 quotes)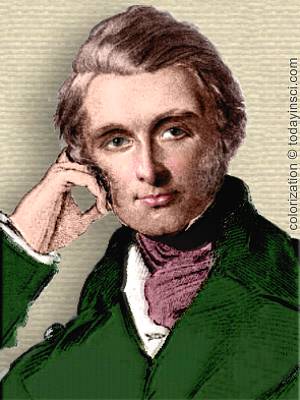 All rivers, small or large, agree in one character; they like to lean a little on one side; they cannot bear to have their channels deepest in the middle, but will always, if they can, have one bank to sun themselves upon, and another to get cool under.

— John Ruskin

For a stone, when it is examined, will be found a mountain in miniature. The fineness of Nature's work is so great, that, into a single block, a foot or two in diameter, she can compress as many changes of form and structure, on a small scale, as she needs for her mountains on a large one; and, taking moss for forests, and grains of crystal for crags, the surface of a stone, in by far the plurality of instances, is more interesting than the surface of an ordinary hill; more fantastic in form and incomparably richer in colour—the last quality being, in fact, so noble in most stones of good birth (that is to say, fallen from the crystalline mountain ranges).

— John Ruskin

Geology does better in reclothing dry bones and revealing lost creations, than in tracing veins of lead and beds of iron; astronomy better in opening to us the houses of heaven than in teaching navigation; surgery better in investigating organiation than in setting limbs; only it is ordained that, for our encouragement, every step we make in science adds something to its practical applicabilities.

— John Ruskin

Going by railroad I do not consider as travelling at all; it is merely "being sent" to a place, and very little different from becoming a parcel.

— John Ruskin

I wish they would use English instead of Greek words. When I want to know why a leaf is green, they tell me it is coloured by "chlorophyll," which at first sounds very instructive; but if they would only say plainly that a leaf is coloured green by a thing which is called "green leaf," we should see more precisely how far we had got.

— John Ruskin

If only the Geologists would let me alone, I could do very well, but those dreadful Hammers! I hear the clink of them at the end of every cadence of the Bible verses.

— John Ruskin

Modern science gives lectures on botany, to show there is no such thing as a flower; on humanity, to show there is no such thing as a man; and on theology, to show there is no such thing as a God. No such thing as a man, but only a mechanism, No such thing as a God, but only a series of forces.

— John Ruskin

Nature is painting for us, day after day, pictures of infinite beauty, if only we have the eyes to see them.

— John Ruskin

No human being, however great or powerful, was ever so free as a fish.

— John Ruskin

Science deals exclusively with things as they are in themselves; and art exclusively with things as they affect the human sense and human soul.

— John Ruskin

Science has to do with facts, art with phenomena. To science, phenomena are of use only as they lead to facts; and to art, facts are of use only as they lead to phenomena.

— John Ruskin

Science is the knowledge of constant things, not merely of passing events, and is properly less the knowledge of general laws than of existing facts.

— John Ruskin

Science lives only in quiet places, and with odd people, mostly poor.

— John Ruskin

Science studies the relations of things to each other: but art studies only their relations to man.

— John Ruskin

See that your children be taught, not only the labors of the earth, but the loveliness of it.

— John Ruskin

That which, to the anatomist, is the end,—is, to the sculptor, the means. The former desires details, for their own sake; the latter, that by means of them, he may kindle his work with life, and stamp it with beauty.

— John Ruskin

The more I think of it, I find this conclusion more impressed upon me—that the greatest thing a human soul ever does in this world is to see something, and tell what it saw in a plain way.

— John Ruskin

The sculptor does not work for the anatomist, but for the common observer of life and nature.

— John Ruskin

The step between practical and theoretic science, is the step between the miner and the geologist, the apocathecary and the chemist.

— John Ruskin

The truth of Nature is a part of the truth of God; to him who does not search it out, darkness; to him who does, infinity.

— John Ruskin

The work of science is to substitute facts for appearances, and demonstrations for impressions.

— John Ruskin

When we build, let us think that we build forever. Let it not be for present delight nor for present use alone. Let it be such work as our descendants will thank us for; and let us think, as we lay stone on stone, that a time is to come when those stones will be held sacred because our hands have touched them, and that men will say, as they look upon the labor and wrought substance of them, "See! This our father did for us."

— John Ruskin

Without seeking, truth cannot be known at all. It can neither be declared from pulpits, nor set down in articles, nor in any wise prepared and sold in packages ready for use. Truth must be ground for every man by itself out of its husk, with such help as he can get, indeed, but not without stern labor of his own.

— John Ruskin

---
Quotes by others about John Ruskin (2)
The lives of scientists, considered as Lives, almost always make dull reading. For one thing, the careers of the famous and the merely ordinary fall into much the same pattern, give or take an honorary degree or two, or (in European countries) an honorific order. It could be hardly otherwise. Academics can only seldom lead lives that are spacious or exciting in a worldly sense. They need laboratories or libraries and the company of other academics. Their work is in no way made deeper or more cogent by privation, distress or worldly buffetings. Their private lives may be unhappy, strangely mixed up or comic, but not in ways that tell us anything special about the nature or direction of their work. Academics lie outside the devastation area of the literary convention according to which the lives of artists and men of letters are intrinsically interesting, a source of cultural insight in themselves. If a scientist were to cut his ear off, no one would take it as evidence of a heightened sensibility; if a historian were to fail (as Ruskin did) to consummate his marriage, we should not suppose that our understanding of historical scholarship had somehow been enriched.

It is as great a mistake to maintain that a high development of the imagination is not essential to progress in mathematical studies as to hold with Ruskin and others that science and poetry are antagonistic pursuits.