(source)

François Arago

(26 Feb 1786 - 2 Oct 1853)




Science Quotes by François Arago
(8 quotes)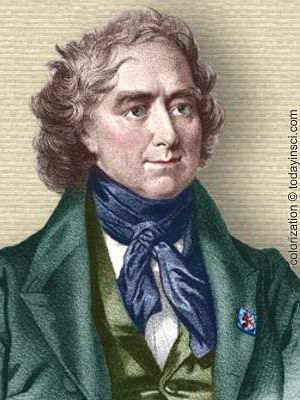 Connaître, découvrir, communiquer—telle est, au fond, notre honorable destinée.
To get to know, to discover, to publish—this is the destiny of a scientist.

— François Arago

Tel est le privilége du génie: il aperçoit, il saisit des rapports, là où des yeux vulgaires lie voient que des faits isolés.
Such is the privilege of genius; it perceives, it seizes relations where vulgar eyes see only isolated facts.

— François Arago

I was often humiliated to see men disputing for a piece of bread, just as animals might have done. My feelings on this subject have very much altered since I have been personally exposed to the tortures of hunger. I have discovered, in fact, that a man, whatever may have been his origin, his education, and his habits, is governed, under certain circumstances, much more by his stomach than by his intelligence and his heart.

— François Arago

In the experimental sciences, the epochs of the most brilliant progress are almost always separated by long intervals of almost absolute repose.

— François Arago

Let us award a just, a brilliant homage to those rare men whom nature has endowed with the precious privilege of arranging a thousand isolated facts, of making seductive theories spring from them; but let us not forget to state, that the scythe of the reaper had cut the stalks before one had thought of uniting them into sheaves!

— François Arago

On certain occasions, the eyes of the mind can supply the want of the most powerful telescopes, and lead to astronomical discoveries of the highest importance.

— François Arago

The ancients had a taste, let us say rather a passion, for the marvellous, which caused … grouping together the lofty deeds of a great number of heroes, whose names they have not even deigned to preserve, and investing the single personage of Hercules with them. … In our own time the public delight in blending fable with history. In every career of life, in the pursuit of science especially, they enjoy a pleasure in creating Herculeses.

— François Arago

The calculus of probabilities, when confined within just limits, ought to interest, in an equal degree, the mathematician, the experimentalist, and the statesman.

— François Arago

See also:
26 Feb - short biography, births, deaths and events on date of Arago's birth.
François Arago - context of quote "Destiny of a scientist" - Medium image (500 x 250 px)
François Arago - context of quote "Destiny of a scientist" - Large image (800 x 400 px)