(source)

Joseph Priestley

(13 Mar 1733 - 6 Feb 1804)




Science Quotes by Joseph Priestley
(11 quotes)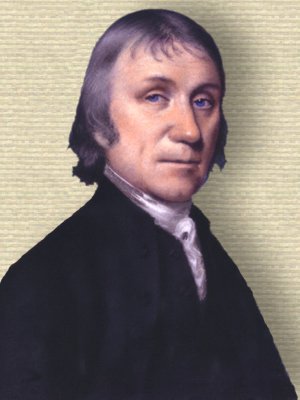 Joseph Priestley
Pastel portrait by Ellen Sharples (c.1797).
(source)
As every circumstance relating to so capital a discovery as this (the greatest, perhaps, that has been made in the whole compass of philosophy, since the time of Sir Isaac Newton) cannot but give pleasure to all my readers, I shall endeavour to gratify them with the communication of a few particulars which I have from the best authority. The Doctor [Benjamin Franklin], after having published his method of verifying his hypothesis concerning the sameness of electricity with the matter lightning, was waiting for the erection of a spire in Philadelphia to carry his views into execution; not imagining that a pointed rod, of a moderate height, could answer the purpose; when it occurred to him, that, by means of a common kite, he could have a readier and better access to the regions of thunder than by any spire whatever. Preparing, therefore, a large silk handkerchief, and two cross sticks, of a proper length, on which to extend it, he took the opportunity of the first approaching thunder storm to take a walk into a field, in which there was a shed convenient for his purpose. But dreading the ridicule which too commonly attends unsuccessful attempts in science, he communicated his intended experiment to no body but his son, who assisted him in raising the kite.
The kite being raised, a considerable time elapsed before there was any appearance of its being electrified. One very promising cloud passed over it without any effect; when, at length, just as he was beginning to despair of his contrivance, he observed some loose threads of the hempen string to stand erect, and to avoid one another, just as if they had been suspended on a common conductor. Struck with this promising appearance, he inmmediately presented his knuckle to the key, and (let the reader judge of the exquisite pleasure he must have felt at that moment) the discovery was complete. He perceived a very evident electric spark. Others succeeded, even before the string was wet, so as to put the matter past all dispute, and when the rain had wetted the string, he collected electric fire very copiously. This happened in June 1752, a month after the electricians in France had verified the same theory, but before he had heard of any thing that they had done.

— Joseph Priestley

But it is not given to every electrician to die in so glorious a manner as the justly envied Richmann.
[G. W. Richmann died from being hit by lightning, which he had been investigating.]

— Joseph Priestley

But nothing of a nature foreign to the duties of my profession [clergyman] engaged my attention while I was at Leeds so much as the, prosecution of my experiments relating to electricity, and especially the doctrine of air. The last I was led into a consequence of inhabiting a house adjoining to a public brewery, where first amused myself with making experiments on fixed air [carbon dioxide] which found ready made in the process of fermentation. When I removed from that house, I was under the necessity making the fixed air for myself; and one experiment leading to another, as I have distinctly and faithfully noted in my various publications on the subject, I by degrees contrived a convenient apparatus for the purpose, but of the cheapest kind. When I began these experiments I knew very little of chemistry, and had in a manner no idea on the subject before I attended a course of chymical lectures delivered in the Academy at Warrington by Dr. Turner of Liverpool. But I have often thought that upon the whole, this circumstance was no disadvantage to me; as in this situation I was led to devise an apparatus and processes of my own, adapted to my peculiar views. Whereas, if I had been previously accustomed to the usual chemical processes, I should not have so easily thought of any other; and without new modes of operation I should hardly have discovered anything materially new.

— Joseph Priestley

I have procured air [oxygen] ... between five and six times as good as the best common air that I have ever met with.

— Joseph Priestley

In completing one discovery we never fail to get an imperfect knowledge of others.

— Joseph Priestley

On the whole, I cannot help saying that it appears to me not a little extraordinary, that a theory so new, and of such importance, overturning every thing that was thought to be the best established in chemistry, should rest on so very narrow and precarious a foundation, the experiments adduced in support of it being not only ambiguous or explicable on either hypothesis, but exceedingly few. I think I have recited them all, and that on which the greatest stress is laid, viz. That of the formation of water from the decomposition of the two kinds of air, has not been sufficiently repeated. Indeed it required so difficult and expensive an apparatus, and so many precautions in the use of it, that the frequent repetition of the experiment cannot be expected; and in these circumstances the practised experimenter cannot help suspecting the accuracy of the result and consequently the certainty of the conclusion.

— Joseph Priestley

The contents of this section will furnish a very striking illustration of the truth of a remark, which I have more than once made in my philosophical writings, and which can hardly be too often repeated, as it tends greatly to encourage philosophical investigations viz. That more is owing to what we call chance, that is, philosophically speaking, to the observation of events arising from unknown causes, than to any proper design, or pre-conceived theory in this business. This does not appear in the works of those who write synthetically upon these subjects; but would, I doubt not, appear very strikingly in those who are the most celebrated for their philosophical acumen, did they write analytically and ingenuously.

— Joseph Priestley

The feeling of it to my lungs was not sensibly different from that of common air; but I fancied that my breast felt peculiarly light and easy for some time afterwards. Who can tell but that, in time, this pure air may become a fashionable article in luxury. Hitherto only two mice and myself have had the privilege of breathing it.

— Joseph Priestley

The greater is the circle of light, the greater is the boundary of the darkness by which it is confined. But, notwithstanding this, the more light we get, the more thankful we ought to be, for by this means we have the greater range for satisfactory contemplation. In time the bounds of light will be still farther extended; and from the infinity of the divine nature, and the divine works, we may promise ourselves an endless progress in our investigation of them: a prospect truly sublime and glorious.

— Joseph Priestley

There are, I believe, very few maxims in philosophy that have laid firmer hold upon the mind, than that air, meaning atmospherical air (free from various foreign matters, which were always supposed to be dissolved, and intermixed with it) is a simple elementary substance, indestructible, and unalterable, at least as much so as water is supposed to be. In the course of my enquiries, I was, however, soon satisfied that atmospherical air is not an unalterable thing; for that the phlogiston with which it becomes loaded from bodies burning in it, and animals breathing it, and various other chemical processes, so far alters and depraves it, as to render it altogether unfit for inflammation, respiration, and other purposes to which it is subservient; and I had discovered that agitation in water, the process of vegetation, and probably other natural processes, by taking out the superfluous phlogiston, restore it to its original purity.

— Joseph Priestley

When air has been freshly and strongly tainted with putrefaction, so as to smell through the water, sprigs of mint have presently died, upon being put into it, their leaves turning black; but if they do not die presently, they thrive in a most surprizing manner. In no other circumstances have I ever seen vegetation so vigorous as in this kind of air, which is immediately fatal to animal life. Though these plants have been crouded in jars filled with this air, every leaf has been full of life; fresh shoots have branched out in various , and have grown much faster than other similiar plants, growing in the same exposure in common air.
This observation led me to conclude that plants, instead of affecting the air in the same manner with animal respiration, reverse the effects of breathing, and tend to keep the atmosphere sweet and wholesome, when it is become noxious, in consequence on animals living and breathing, or dying and putrefying in it.
In order to ascertain this, I took a quantity of air, made thoroughly noxious, by mice breathing and dying in it, and divided it into two parts; one of which I put into a phial immersed in water; and to the other (which was contained in a glass jar, standing in water) I put a sprig of mint. This was about the beginning of August 1771, and after eight or nine days, I found that a mouse lived perfectly well in that part of the air, in which the sprig of mint had grown, but died the moment it was put into the other part of the same original quantity of air; and which I had kept in the very same exposure, but without any plant growing in it.

— Joseph Priestley

---
Quotes by others about Joseph Priestley (5)
Only about seventy years ago was chemistry, like a grain of seed from a ripe fruit, separated from the other physical sciences. With Black, Cavendish and Priestley, its new era began. Medicine, pharmacy, and the useful arts, had prepared the soil upon which this seed was to germinate and to flourish.

The wild gas, the fixed air is plainly broke loose: but we ought to suspend our judgments until the first effervescence is a little subsided, till the liquor is cleared, and until we see something deeper than the agitation of the troubled and frothy surface.
[About the "spirit of liberty;" alluding to Priestley's Observations on Air]

When entering on new ground we must not be afraid to express even risky ideas so as to stimulate research in all directions. As Priestley put it, we must not remain inactive through false modesty based on fear of being mistaken.

Priestley [said] that each discovery we make shows us many others that should be made.

The reputation of science which ought to be the most lasting, as synonymous with truth, is often the least so. One discovery supersedes another; and the progress of light throws the past into obscurity. What is become of the Blacks, the Lavoisiers, the Priestleys, in chemistry? … When any set of men think theirs the only science worth studying, and themselves the only infallible persons in it, it is a sign how frail the traces are of past excellence in it.