(source)

Willis R. Whitney

(22 Aug 1868 - 9 Jan 1958)




Science Quotes by Willis R. Whitney
(13 quotes)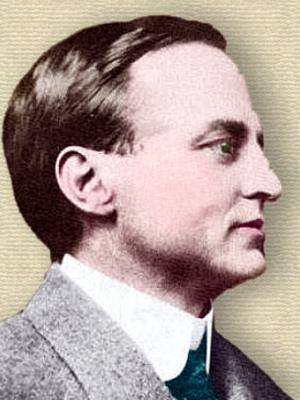 A persistent and age-old instinct makes us want to wander
Into regions yet untrod
And read what is still unread
In the manuscripts of God.

— Willis R. Whitney

Chemistry is one of those branches of human knowledge which has built itself upon methods and instruments by which truth can presumably be determined. It has survived and grown because all its precepts and principles can be re-tested at any time and anywhere. So long as it remained the mysterious alchemy by which a few devotees, by devious and dubious means, presumed to change baser metals into gold, it did not flourish, but when it dealt with the fact that 56 g. of fine iron, when heated with 32 g. of flowers of sulfur, generated extra heat and gave exactly 88 g. of an entirely new substance, then additional steps could be taken by anyone. Scientific research in chemistry, since the birth of the balance and the thermometer, has been a steady growth of test and observation. It has disclosed a finite number of elementary reagents composing an infinite universe, and it is devoted to their inter-reaction for the benefit of mankind.

— Willis R. Whitney

I happen to be a kind of monkey. I have a monkeylike curiosity that makes me want to feel, smell, and taste things which arouse my curiosity, then to take them apart. It was born in me. Not everybody is like that, but a scientific researchist should be. Any fool can show me an experiment is useless. I want a man who will try it and get something out of it.

— Willis R. Whitney

I ought to say that one of our first joint researches, so far as publication was concerned, had the peculiar effect of freeing me forever from the wiles of college football, and if that is a defect, make the most of it! Dr. Noyes and I conceived an idea on sodium aluminate solutions on the morning of the day of a Princeton-Harvard game (as I recall it) that we had planned to attend. It looked as though a few days' work on freezing-point determinations and electrical conductivities would answer the question. We could not wait, so we gave up the game and stayed in the laboratory. Our experiments were successful. I think that this was the last game I have ever cared about seeing. I mention this as a warning, because this immunity might attack anyone. I find that I still complainingly wonder at the present position of football in American education.

— Willis R. Whitney

Necessity is not the mother of invention. Knowledge and experiment are its parents. It sometimes happens that successful search is made for unknown materials to fill well-recognized and predetermined requirements. It more often happens that the acquirement of knowledge of the previously unknown properties of a material suggests its trial for some new use. These facts strongly indicate the value of knowledge of properties of materials and indicate a way for research.

— Willis R. Whitney

Our immediate interests are after all of but small moment. It is what we do for the future, what we add to the sum of man's knowledge, that counts most. As someone has said, 'The individual withers and the world is more and more.' Man dies at 70, 80, or 90, or at some earlier age, but through his power of physical reproduction, and with the means that he has to transmit the results of effort to those who come after him, he may be said to be immortal.

— Willis R. Whitney

Research is appreciation.

— Willis R. Whitney

Some men have thousands of reasons why they cannot do something, when all they need is one reason why they can.

— Willis R. Whitney

Somebody is always reflectively monkeying with some of the parts of an infinite universe – monkeying as distinct from aping.
[About natural curiosity.]

— Willis R. Whitney

The mathematics of cooperation of men and tools is interesting. Separated men trying their individual experiments contribute in proportion to their numbers and their work may be called mathematically additive. The effect of a single piece of apparatus given to one man is also additive only, but when a group of men are cooperating, as distinct from merely operating, their work raises with some higher power of the number than the first power. It approaches the square for two men and the cube for three. Two men cooperating with two different pieces of apparatus, say a special furnace and a pyrometer or a hydraulic press and new chemical substances, are more powerful than their arithmetical sum. These facts doubtless assist as assets of a research laboratory.

— Willis R. Whitney

The regularity with which we conclude that further advances in a particular field are impossible seems equaled only by the regularity with which events prove that we are of too limited vision. And it always seems to be those who have the fullest opportunity to know who are the most limited in view. What, then, is the trouble? I think that one answer should be: we do not realize sufficiently that the unknown is absolutely infinite, and that new knowledge is always being produced.

— Willis R. Whitney

The valuable attributes of research men are conscious ignorance and active curiosity.

— Willis R. Whitney

We have never had another man like him [Charles Kettering] in America. He is the most willing man to do things I have ever seen. Benjamin Franklin was a little like him. Both had horse sense and love of fun. If a fellow goes to school long enough he gets frozen in his thinking. He is not free any more. But Ket has always been free.

— Willis R. Whitney

---
Quotes by others about Willis R. Whitney (4)
Willis Rodney Whitney ... once compared scientific research to a bridge being constructed by a builder who was fascinated by the construction problems involved. Basic research, he suggested, is such a bridge built wherever it strikes the builder's fancy—wherever the construction problems seem to him to be most challenging. Applied research, on the other hand, is a bridge built where people are waiting to get across the river. The challenge to the builder's ingenuity and skill, Whitney pointed out, can be as great in one case as the other.

[In the case of research director, Willis R. Whitney, whose style was to give talented investigators as much freedom as possible, you may define "serendipity" as] the art of profiting from unexpected occurrences. When you do things in that way you get unexpected results. Then you do something else and you get unexpected results in another line, and you do that on a third line and then all of a sudden you see that one of these lines has something to do with the other. Then you make a discovery that you never could have made by going on a direct road.

Many of the things that have happened in the laboratory have happened in ways it would have been impossible to foresee, but not impossible to plan for in a sense. I do not think Dr. Whitney deliberately plans his serendipity but he is built that way; he has the art—an instinctive way of preparing himself by his curiosity and by his interest in people and in all kinds of things and in nature, so that the things he learns react on one another and thereby accomplish things that would be impossible to foresee and plan.

The stories of Whitney's love for experimenting are legion. At one time he received a letter asking if insects could live in a vacuum. Whitney took the letter to one of the members of his staff and asked the man if he cared to run an experiment on the subject. The man replied that there was no point in it, since it was well established that life could not exist without a supply of oxygen. Whitney, who was an inveterate student of wild life, replied that on his farm he had seen turtles bury themselves in mud each fall, and, although the mud was covered with ice and snow for months, emerge again in the spring. The man exclaimed, "Oh, you mean hibernation!" Whitney answered, "I don't know what I mean, but I want to know if bugs can live in a vacuum."
He proceeded down the hall and broached the subject to another member of the staff. Faced with the same lack of enthusiasm for pursuing the matter further, Whitney tried another illustration. "I've been told that you can freeze a goldfish solidly in a cake of ice, where he certainly can't get much oxygen, and can keep him there for a month or two. But if you thaw him out carefully he seems none the worse for his experience." The second scientist replied, "Oh, you mean suspended animation." Whitney once again explained that his interest was not in the terms but in finding an answer to the question.
Finally Whitney returned to his own laboratory and set to work. He placed a fly and a cockroach in a bell jar and removed the air. The two insects promptly keeled over. After approximately two hours, however, when he gradually admitted air again, the cockroach waved its feelers and staggered to its feet. Before long, both the cockroach and the fly were back in action.